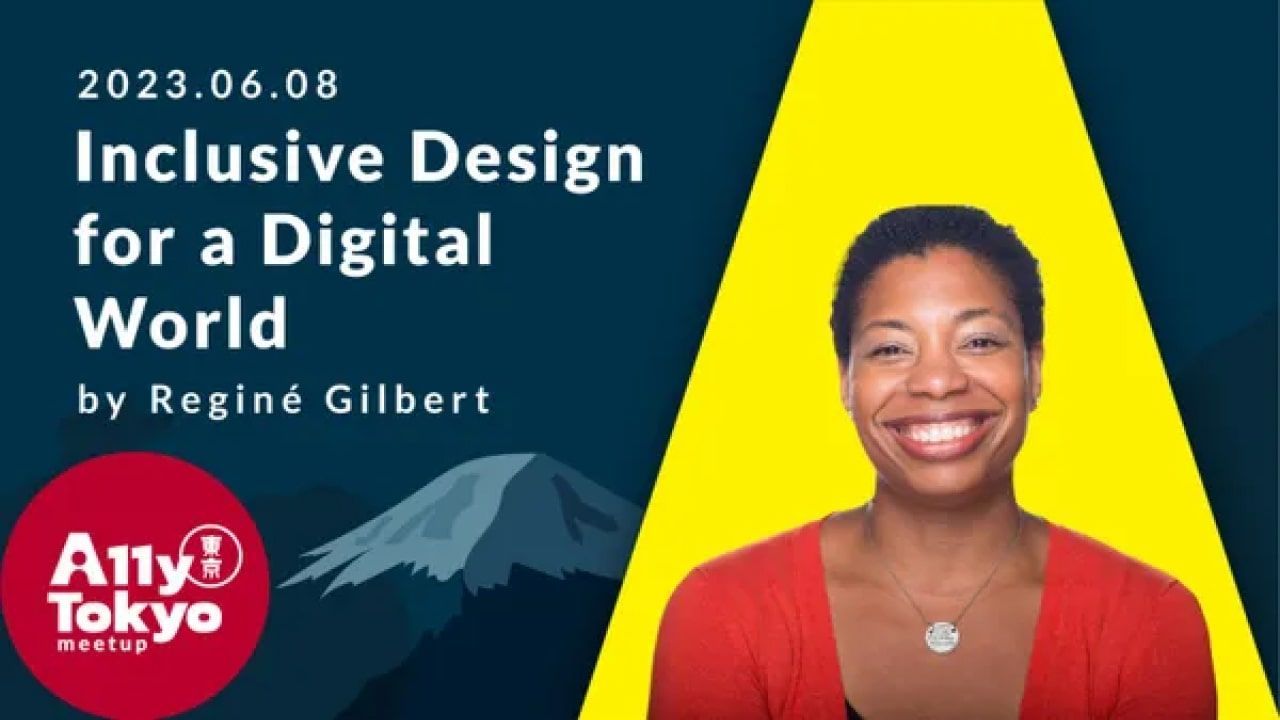 Details:
日本語ページ(Link to Japanese page)
Directions - How to get to the venue "SmartHR Space"
This is a hybrid & bilingual event held on Zoom and the venue is provided by SmartHR in Roppongi, Tokyo, Japan. If you are planning to attend in person, please submit this google form.
This presentation will be in English with auto-translated captions in Japanese and many other languages. Captions are available on UDtalk.
If you are not sure how to view the captions, follow our captions guide. The recording will be uploaded to YouTube.
Captions are also available on the UDtalk app and Zoom.
The presentation will be 7:30 to 8:20 PM, followed by an in-person networking session for those who wish to have a chat with the people in our community.
Details
Date: April 27, 2023
Time: 7:15 PM to 8:20 PM (In-person networking session 8:20 PM to 9:15 PM)
Fee: Free
Event Venue: SmartHR Space (How to get there in Japanese)
Address: Roppongi Grand Tower 8F, 3 Chome-2-1 Roppongi, Minato City, Tokyo 106-0032
Content
This talk covers the importance of accessibility in digital product development, emphasizing its impact on user experience and inclusivity. It delves into the definition, significance, and key principles of accessibility, followed by best practices such as designing for diverse user needs, providing alternative content formats, ensuring visual clarity and color contrast, implementing keyboard navigation, and optimizing for screen readers.
The methodologies discussed include integrating accessibility in the design thinking process, conducting user research and testing, collaborating with experts, and performing regular accessibility audits. The talk also introduces tools, resources, and accessibility guidelines, along with case studies showcasing successful implementation and the positive effects on user satisfaction and business outcomes.
Presenter bio
Reginé Gilbert is a user experience designer, educator, and author with over ten years of experience working in technology. She is a James Weldon Johnson Professor at New York University. In 2019, Reginé's first book, Inclusive Design for a Digital World: Designing with Accessibility in Mind, was released through Apress publishing. In addition, Doug North Cook and Reginé Gilbert are working on a book titled Human Spatial Computing, which Oxford University Press will publish in 2023.
Twitter
LinkedIn
reginegilbert.com
Accessibility
Captions will be provided via UDtalk and Zoom. The presentation will be given in English, but auto-translation is available.
Participants can view the captions on Zoom, on the UDtalk app, or on any browser on mobile or desktop.
Instructions on how to view captions will be given at the beginning of the event.
If you need special assistance, please contact us.
Sponsors
Thanks to SmartHR for providing their venue, SmartHR Space.
Event topics
Product Design
Graphic Design
Universal Design
Inclusive Design
Accessibility