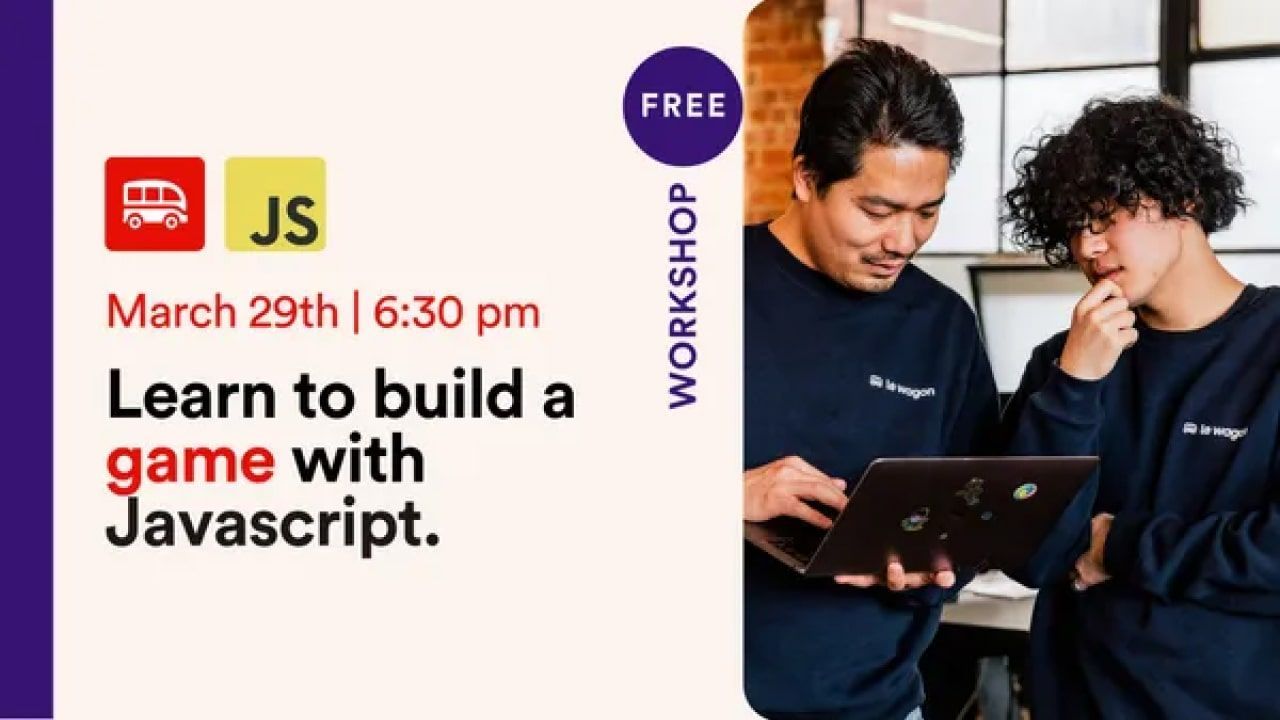 Details:
Learn all there is to know about the basics of Javascript, including data types, conditions, loops, and many more! You don't need any coding experience to join, this is a workshop for beginners 🧪
How the workshop works:
👉 Lecture
👉 Build your game with the help of our teachers!
You will get lifelong access to the slides and recording of the workshop, as well as coding exercises!
Before the workshop, make sure:
-To seat in a quiet area to enjoy it fully!
⭐️The link of the event is sent through Eventbrite only, register here: https://www.eventbrite.com.au/e/online-workshop-learn-to-build-a-game-with-javascript-tickets-532689377267
See you online!
Le Wagon Melbourne