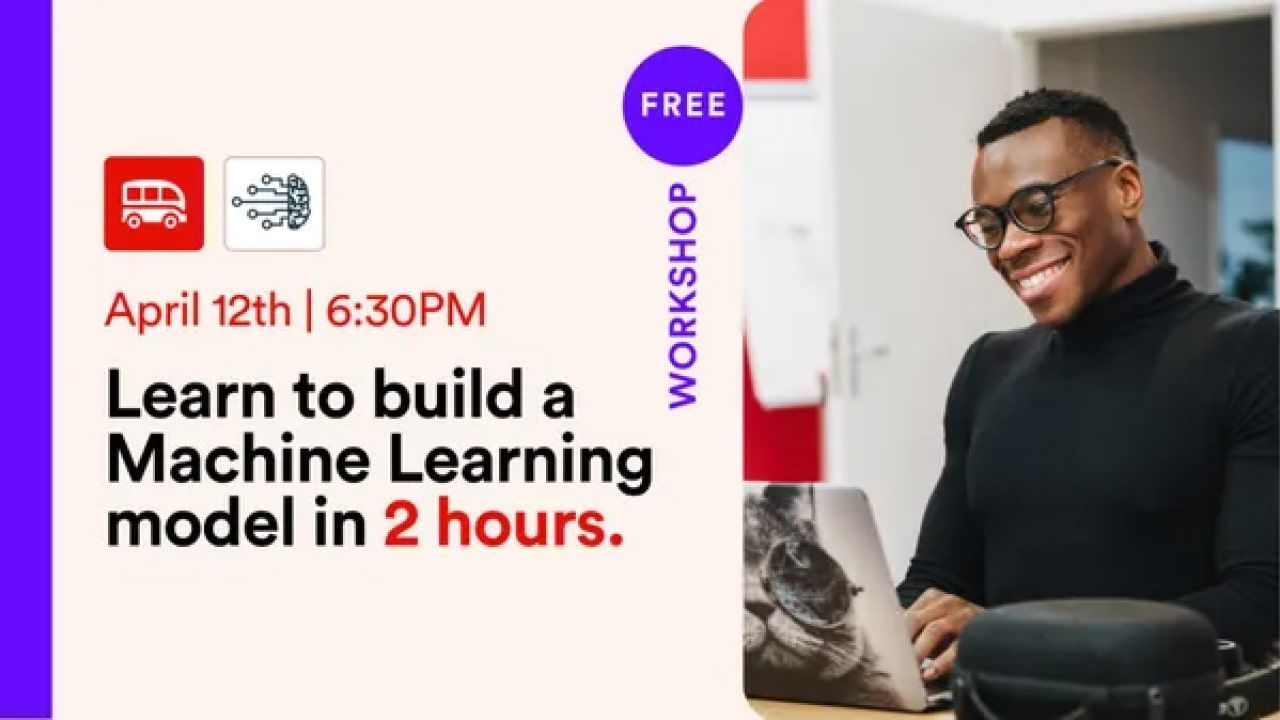 Details:
In this workshop, we will demystify what Machine Learning is and how you can build your own predictive Machine Learning models with Python!
We will dive into a challenge where you will learn how to create a Machine Learning model to predict salaries. 📊
⭐️⭐️THE LINK FOR THIS EVENT IS ONLY PROVIDED THROUGH EVENTBRITE PLEASE REGISTER HERE: https://www.eventbrite.com.au/e/online-workshop-build-your-first-machine-learning-model-with-python-tickets-570264204587
In this 2 hours workshop you will learn:
The logic and foundations behind Machine Learning, to better understand how you or your business can use it (and where not to)


Different use cases of Machine Learning and we will give you the chance to solve two of the most typical Machine Learning tasks yourself regression and classification


How to better communicate with Data and Machine Learning experts inside and outside your organisation
Before the workshop, make sure:
To seat in a quiet area to enjoy it fully!
See you online!
Le Wagon Melbourne
This workshop is brought to you by the #1 rated coding bootcamp worldwide:Le Wagon emerged in 2014 as one of the first tech bootcamps in France, offering web development and data science programs. Now, it has grown to a robust global community of tech talents with 45 Le Wagon campuses in Amsterdam, Berlin, Lisbon, London, Melbourne, Mexico, Montreal, Singapore, São Paulo, Paris, Tel Aviv, and other cities worldwide. With this expansion, Le Wagon has helped over 14,000 developers, data scientists, designers, and entrepreneurs start their new careers in tech. Eight years on, the school continues to inspire tech aspirants to find their path in the industry.