Apply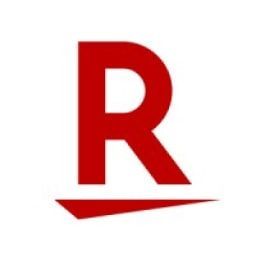 Details:
Responsibilities:
Conduct analysis at business unit and product level to generate actionable insights and identify gaps.


Collaboration with sales, marketing, finance, product management and engineering teams.


Plan and conduct strategic external analyses for Rakuten Symphony including trend & future market indicator screening, innovation and competitive analysis.


Derive business-relevant insights from internal and external sources (structured and unstructured data) and build recommendations.


Understand business needs, design analysis and communicate the key findings to related stakeholders.


Contribute to ad-hoc projects, and continuously automate/streamline processes to improve business efficiency.
Minimum Qualifications:
2+ years of experience working at a business consulting firm, market research agency or strategic planning & operations roles in a technology-based company.


Understanding of digital transformation models, platforms and ecosystems.


Ability to communicate and present to Sr. Management.


Ability to think strategically about business, product, and technological challenges, and with the ability to work cross-organizationally.


Ability to work on complex, cross-functional business functions and engage with multiple stakeholders.


Ability to drive simple, scalable solutions to difficult problems.


Project-manage multiple workflows and communicate complex analytical results, both written and verbally.


Business level communication in English is essential.


Experience conducting business analysis / planning using Power Point and MS Excel.


Bachelor's / Master's degree in the field of Technology, Business, Finance, Economics, statistics.
Preferred Qualifications:
Basic knowledge of the telecommunications, cloud solutions, SaaS (startup experience is also welcome).


Ability to think outside of traditional industry boundaries combined with technological curiosity.


Get things done mentality and the ability to think and act pro-actively by themselves.


Self-starter with excellent communication ability.


Person who can thrive in rapidly changing, fast-paced environments.
About Rakuten Symphony:
Rakuten Group Inc. has almost 100 million customers based in Japan and 1 billion globally as well, providing more than 70 services in a variety such as e-commerce, payment services, financial services, telecommunication, media, sports, etc. The Rakuten Symphony organization is chartered to spearhead the global adoption of cloud-native open RAN infrastructure and services, including the Symworld with a vision to provide a future-proven, cost-effective cloud connectivity platform. Rakuten Symphony brings together all of Rakuten's telco products, services and solutions under a single global banner to offer 4G and 5G infrastructure and platform solutions to mobile network operators, enterprises and governments worldwide. Within Rakuten Symphony, the Business Strategy team is looking for ambitious Strategy Associates to help us shape the future of global telecom.
Language Requirements:
English: business Japanese: none