Apply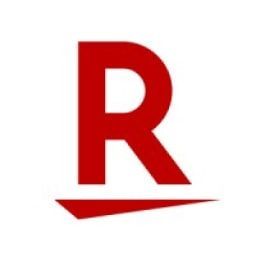 Details:
Job Description:
As a horizontal organization and the Creative Hub of Rakuten Group Inc., we are fortunate to receive a lot of inquiries from other creative teams in Rakuten Group Inc., for the support of a multitude of tasks therefore we are always looking for more UX Design specialists to join our team.
In this role, you will be required to: provide hands-on support for service products (user research and interviews, creation of personas, customer journey maps, wireframes, etc.), review service products to ensure quality, facilitate UX workshops, provide UX/UI consultations, provide capability development training (UX/UI), etc.
Through the tasks, you will contribute towards ensuring the products and services offered by Rakuten Group Inc., remain consistent and of high quality.
In addition, you will gain an astounding amount of knowledge and understanding of the various service products Rakuten Group offers, and get to know and work with some of the service product stakeholders thus widening your community of creative specialists.
Responsibilities:
Developing design guidelines and/or design systems


Development projects for new services or PoC


Gather and evaluate user requirements in collaboration with product managers, engineers, and UI designers both inside and outside of CRD


Create rapid product prototypes and be able to test with users, analyze the gathered data, and iterate design to enhance the user experience


Conducting training or workshop sessions for internal designers and product teams
Mandatory Qualifications:
5+ years of experience in UX design


Ability to demonstrate a solid grasp of user-centered design, testing methodologies, usability, and accessibility concerns


Ability to draw upon results from user research and translate them into wireframes, user journeys, storyboards, prototypes, site maps, screen flows, and mockups optimized for a wide range of devices and interfaces


Ability to design with emphasis on user perspectives whilst taking into consideration of the business goals and functional constraints


Design knowledge and experience in a variety of devices and interfaces


High level proficiency in wire-framing tools, Sketch, Figma, or Adobe XD + Adobe CC


Fluent in Japanese (required for negotiations with domestic stakeholders and external vendors)
Desired Qualifications:
Understanding of HTML, CSS, and JavaScript


Ability to work effectively with stakeholders with different backgrounds across different projects


Clearly and effectively communicate design processes, ideas, and solutions to teams and stakeholders


Have a rudimentary understanding of development methods for easier communication with engineers and developers
About Rakuten:
In Japanese, Rakuten stands for 'optimism.' It means we believe in the future. It's an understanding that, with the right mindset, we can make the future better by what we do today. So we challenge ourselves to evolve, innovate and experiment, to create a better, brighter future for everyone.
Today, our 70+ businesses span e-commerce, digital content, communications, and fintech, bringing the joy of discovery to almost 1.3 billion members across the world.
Language Requirements:
English: business Japanese: fluent