Apply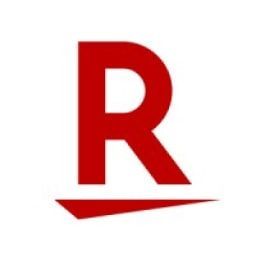 Details:
Job Description:
The Promotion Group supports the Creative Strategy Department in promoting various initiatives and projects, mainly through project management. This includes project management for various Rakuten Group events such as Optimism, one of the largest business conferences in Japan hosted by the Rakuten Group, and planning and production related to the Kashiwa Sato exhibition, as well as supporting the project promotion of each team in the Creative Strategy Department and promoting strategies for the entire department.
We also support the promotion of each team in the Creative Strategy Department and promote the strategy of the entire department. We are involved in promotion activities in a wide range of areas, not limited to project management. In addition, as a department, we support the production activities through a wide variety of creative and touchpoints, both online and offline, so there are many opportunities to be involved in production planning too.
Responsibilities:
Lead the development/revamp projects' overall process: Planning, UX design, Direction, QA, Launch


Analysis of current issues of our owned media, initiatives new communication channels and revamp website projects


Persona Design, User Survey-based Scenario Design, and User Needs Extraction


Contents planning aligning with UCD/brand strategy


Coordination of various inside and outside departments and vendors.


Manage development schedule, budget, and vendors, KPI setup


Preparation, presentation, and coordination of materials for stakeholders


Access analysis, identification of issues based on data, proposals for improvement, and implementation of PDCA
Mandatory Qualifications:
3+ years of experience in web or smartphone app direction, project or product management


Experience with existing site revamp projects


Experience in IT & digital-related industry. Analysis of global brands, market trends, and Technological trends


Skills to collaborate with stakeholders and agencies


Trend sensitivity to various age groups, countries and regions, industries, and cultures that serve as points of contact between Rakuten and society


Strong desire to develop and grow in knowledge and experience


Basic knowledge of HTML/CSS/JavaScript and information technology
Desired Qualifications:
Experience in launching new services and sites (Lean Startup Experience: Launching New Services)


Experience in website planning, from concept to completion.


Experienced planning and promoting brand strategy and communication strategy


Experiences in extracting issues from data analysis, proposing improvements, and executing PDCA


Experience and knowledge in the development of Smartphone Apps


Knowledge and experience on the server-side such as Apache, JAVA, PHP, frameworks


UX design (persona, customer journey, user test, prototyping) experience, knowledge


Experience in web performance, SEO, EFO, LPO, and access analysis
About Rakuten:
In Japanese, Rakuten stands for 'optimism.' It means we believe in the future. It's an understanding that, with the right mindset, we can make the future better by what we do today. So we challenge ourselves to evolve, innovate and experiment, to create a better, brighter future for everyone.
Today, our 70+ businesses span e-commerce, digital content, communications, and fintech, bringing the joy of discovery to almost 1.3 billion members across the world.
Language Requirements:
English: business Japanese: fluent